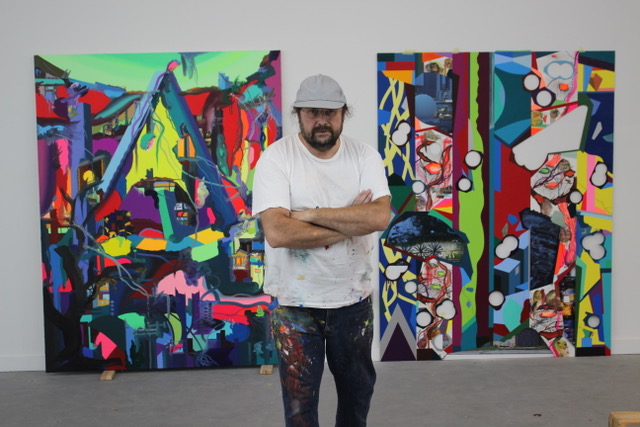 Franz Ackermann – New Neighbours
Nuova mostra dell'artista tedesco Franz Ackermann, la sua quarta con la galleria.
Comunicato stampa
Segnala l'evento
Gió Marconi is pleased to announce New Neighbours, a new exhibition by German artist Franz Ackermann and his fourth with the gallery. Franz Ackermann is one of the leading German painters of his generation. Ever since the beginning, his works...
Franz Ackermann – New Neighbours
Dal 21 novembre 2019 al primo gennaio 2020
arte contemporanea
Location
Orario di apertura
da martedì a sabato ore 11-19
Vernissage
21 novembre 2019, ore 19-21

Sito web
http://www.giomarconi.com/exhibitions/109/New_Neighbours/

Autore
Produzione organizzazione