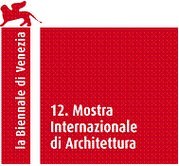 12. Mostra Internazionale di Architettura – Q&A: Urban Questions_Copenhagen Answers
The audience is invited to visit the living lab of Copenhagen and explore how Copenhagen offers hundreds of architectural answers to the all-important question: what makes a livable city?
Comunicato stampa
Segnala l'evento
The official Danish contribution to the 12. International Architecture Exhibition promotes the concept of the "thinking city," posing urban questions and presenting the answers reached in Copenhagen. In the course of the past twenty years, Copenhagen has been a living lab...
12. Mostra Internazionale di Architettura – Q&A: Urban Questions_Copenhagen Answers
Dal 27 agosto al 21 novembre 2010
architettura
Location
Vernissage
Sito web
Autore
Curatore